Yes you can wear white jeans. I know it. Patience is the secret sauce on that topic, however…..
White jeans are in a clothing category all to themselves. They're a sign of warm weather and fun, carefree times; a classic that won't ever go out of style; and a wardrobe staple with all kinds of versatility especially after the long, hazy, warm days of summer…….
Going to a party? Dress up your white jeans! Knocking around on the weekend? Grab your white jeans! Planning a weekend excursion? Take your white jeans.
Here are 13 tips to make it easy to wear white jeans this summer. Thirteen because it's typically an unlucky number. In this case, it's your lucky one.
White jeans need to be made of thicker cotton than most summer cotton pants. If they are too thin, your skin texture or undergarments will show through to the outside. and… that's not good!
White jeans shouldn't be as tight as your indigo jeans. You'll look thinner and trimmer if there's a little room to move in them.
An ankle length white jean is casual and fun with flats, sandals, a driver, or a cute sneaker. If your white jeans are full length and slim or skinny, consider rolling them up to get this modern look. Try a 1″ cuff, not rolled for this time of year. A personal favourite! Love this style!
Shop this here! High Waist Crop Wide Leg Jeans
Nothing is more backyard barbeque-appropriate than white jeans worn with a red top, your best red. Start planning this one now.
Shop this style now! Striped Peplum Top, Striped Short-sleeve Shirt, and Striped Short-Sleeve Knit Top
Popsicle colors are great when teamed with white jeans: try orange, lime, raspberry blue, or grape. Can't do these colors? Go for more muted tones of the same colour.
Neutral shades are glamorous with white jeans. Try these combinations: black/white; navy/white; beige/white; white/ white.
An army camouflage jacket, linen jacket, baseball jacket, or blazer in sky blue, nutmeg, or navy are all great pairings with white jeans.
Chunky knit, lightweight sweaters are chic and cozy to wear with white jeans during summer evenings or on breezy days. One of my favourites.
If this is your thing get it here!! Coconut V-Neck Sweater, Cable Knit Linen Blend Sweater!
A great way to dress up white jeans is with a fun shoe. Animal print, floral print, striped fabric, or multi-colored combinations make a statement. Throw on a silk unstructured blazer, flowy poncho, long linen scarf, or layered necklaces. You are ready for anywhere.
Go for a classic Hollywood movie star look with a striped sweater, St. Tropez sandals, and a pair of aviator sunglasses.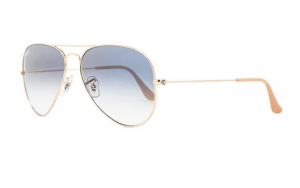 More funky is your style? Grab your striped sweater, motorcycle booties, and sunglasses in a metallic or bold color.
Wear a chambray button-up shirt with white ankle jeans and white Converse style lace ups for a great put together look to peruse the farmers market, a casual backyard gathering or poolside on a cloudy day- those sneakers kick off easily so your toes can enjoy the water. I swear by these shoes – Super comfortable sporty chic. If you don't have a pair yet get yours here! Converse – Navy, Converse – Ballet Flat, Converse – Ballet Flat Blue
More of a classy chic style for errand day? — I love a silk colorful patterned blouse, French or thumb tucked, sleeves slightly rolled up, white jeans, big sunglasses, and ankle strap sandals are perfect. Where? Wherever. Just say YES!
Get your white jeans now!! High-Rise Ankle Skinny Jeans, Slim Skinny Jeans, and High Waist Crop Wide Leg Jeans
Get the look right with my assistance! Let's put your white jean outfits together so that you can look and feel fresh NOW. My online virtual wardrobing sessions are a hit. Digitally recorded so you don't have to think & you'll be dressed confidently in minutes.
Easy. Efficient. Economical.
Check out what Carroll Harder had to say about our Virtual Wardrobing session.
I am here to help you navigate getting ready for your life. You're the boss. I may get bossy but as my clients say "I want you to be bossy. I need to hear your thoughts."
Saving you time and money never looked or felt better.
Reach out to me here!
Oh, and don't forget to check out my YouTube Channel for more weekly tips!