If you've ever wondered how some people do such a great job of layering clothes or accessories and getting such great results, this is the season to sharpen your layering skills. As you'll notice, layering is really the magic element in any outfit, especially and more easily in the fall and cooler months. Here's a quick guide for you to start layering your way into fall.

Layer Colors
As you put an outfit together, see if you can create it using four colors. Here are three color combos that will draw the right attention. Have some fun!
Buff, dove gray, pewter, black
Cobalt, midnight blue, marine blue, navy blue
Navy, nutmeg, merlot, cream


Layer with Dresses/ Tunics
Dresses are so easy to wear. And there are lots of them this season. But you have your own too. Think about those when reading these ideas. Long dresses, sweater vests, sheath dresses, tunics. You can simplify this idea by making one of the dresses a sheer one. Now, personally, I love this whole theme but if you're intrigued but not sold, don't spend much on this style so if you don't wear it much your investment will have been minimal. With sheer slip dresses being so popular this season, availability is plentiful, the layering options are endless. And you'll find these at every price point. 

1. Wear a black fitted slip dress underneath a heavier knit over your best skinnies for a modern twist.
2. Wear a sheer plaid sleeveless long vest /dress with a chunky knit on top


3. If a sheer dress is a little too much, consider adding a sheer outer layer such as a sheer cardigan/ duster. Pull out a summer one if the colors are neutral and not sherbert shades. It's the perfect accent piece for covering up your arms (those of you who love sleeveless underpinnings all year long) without adding bulk or it could be the focal point of your outfit if you keep your outfit to a minimum. What a hit!
Layer Necklaces
Wear three chains in different metals in nearly the same length. Looks like one fab piece.
Make your layered necklaces look more tangled by wearing two chains (one high, one longer) and add a deep blue or green crystal pendant to the mix.
Wear two separate pendants. One necklace needs to be shorter than the other by about two inches. Consider making one of them a family heirloom locket. Or layer a special inherited piece like this strand of my mom's pearls, layered my way, still keeping her close and honouring my style personality. Priceless.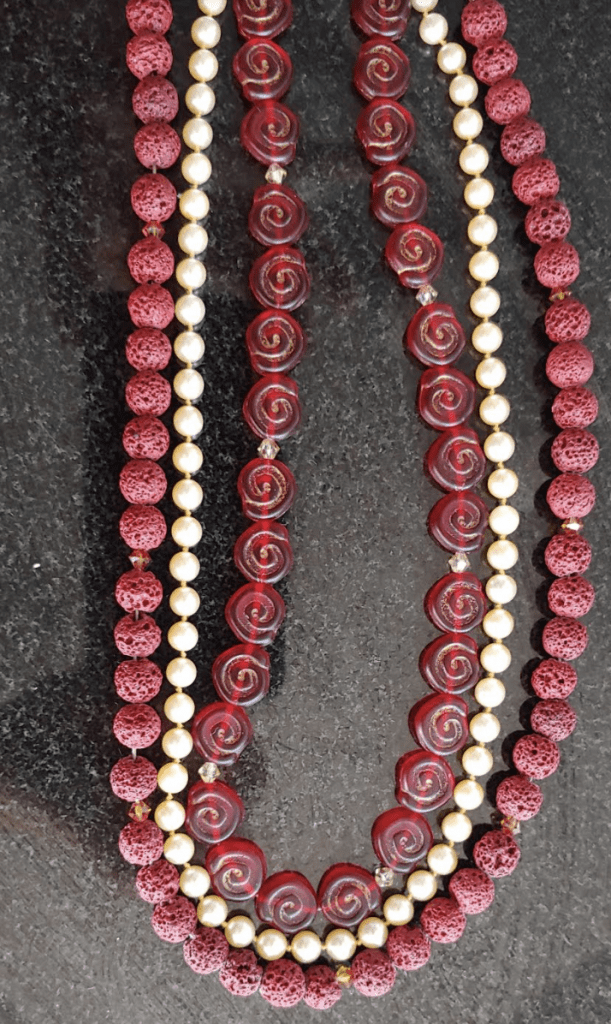 Layering pieces together to achieve a dynamic look isn't necessarily hard to do but it can be confusing. If you have any doubts about this at all, I am just a phone call or email away. I love this style of dressing and must say I'm confident I can work your style personality into some pretty fabulous layered looks.


I'd love to help you become a layering guru!
Reach out HERE!