Ouch. When doctor stitched up my ear lobes so I could do it all again… it was so worth it. Big, organic, vibrant earrings were my signature all through university.
And then in the early 2000's I contracted a virus in my eye and could not wear contacts ever again, so glasses became my forever, every day accessory. Necklaces also were starting to attract my attention so the shift was natural. Away from earrings and on to statement and or longer interesting boho type necklaces…and bangles, lots and lots of noisy bangles. Remember those?
Having big hair is an accessory, not sure if you knew that. It stands out, which accessories should if they are working for you. Being mindful of that was new for me because I now had glasses, another accessory. That made 2. By my own admission and subscription, 3 accessories is my rule. Getting close so careful selection and intention became my norm. Something that would serve me well in my new ( then) career as a wardrobe coach.
3 seems to be a number that comes up often in my consultancy business. 3 accessories in one outfit, usually. Buying something new, I like to be able to see that it can be worn at least 3 ways. Then it stays (she decision). In a smart casual outfit I recommend there be 3 casual elements with at least one dressier detail to make the feel "causal smart."
You see my affinity for the number 3. Starting out with 2 accessories (hair and glasses), I had to change up the way I wore jewellery. One more of something– yikes! When you love accessories that's not good news. That's when I started to love statement necklaces- more impact with just one piece.
Fast forward to now. Styles like slim midi or maxi dresses, tunics, shirt dresses still require the long layering necklaces for a balanced look, & cuffs are a mainstay because they add the finishing details to a 3/4 or bracelet sleeve and sometimes the color needed for that subtle wow factor. They're a comfortable accessory and they're quiet, something many a boss complains to me about!
The past season and carrying forward this summer we are seeing more dainty neck pieces, and earrings seem to be making a comeback. And they are not being demure about it either!
All style personalities are represented. Like this new twist to the traditional hoop by Carrie Schultz. Who can't see a way to wear this most days? Organic, casual and playful. With your jeans or plain dress for work, perfect.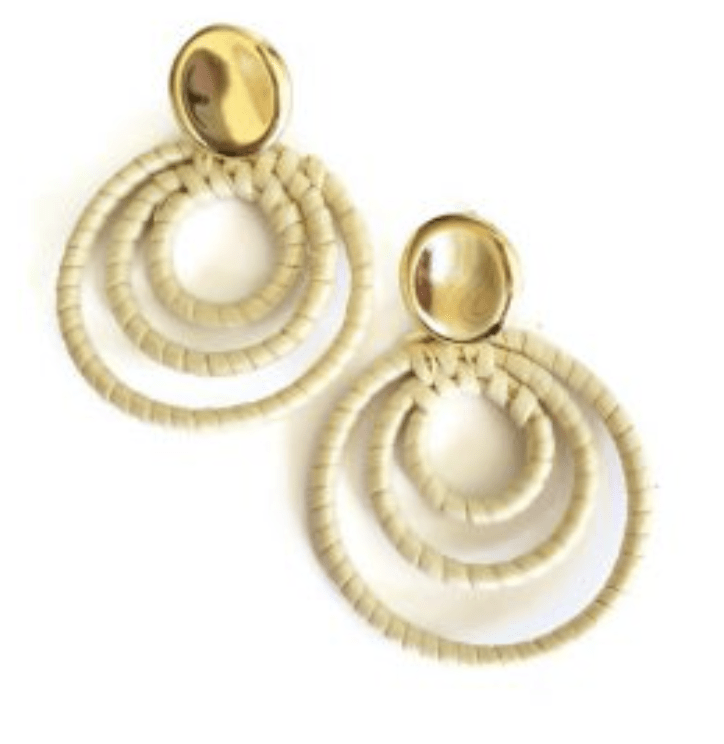 Or this eclectic chic pair- artsy pair by Mary Downs, Re/ United Designs fun. Paired with an all white summer jean look, perfect. Or with your red denim and a colourful breezy top this choice says vibrant and sassy and YOUnique.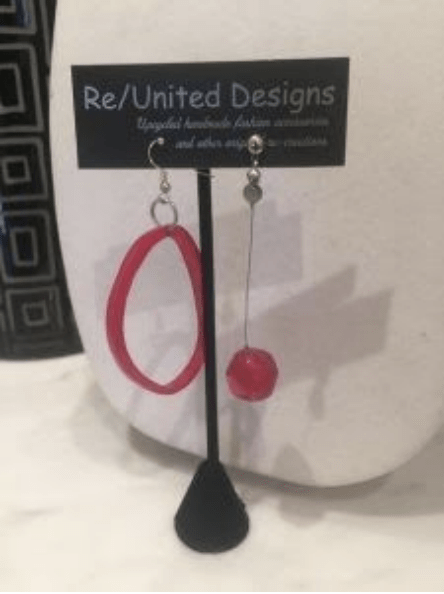 Because fringe is EVERYWHERE you can opt for small doses if you like. How about this fabulous statement earring by Lofttan? Black rolled up skinny jeans, black sheer slip dress floating over top you are edgy and sophisticated at the same time!
So this season I have decided to change it up – more earrings and less statement necklaces. Too much around the face isn't good and the opposite is also true. Wear something to draw attention to your face – the communication centre.
With the vibe out there being more about lifestyle, easy, simple, less stress, these whimsical pieces make sense with the fashion trends and current moods.
Check out re/ united designs on Instagram and Facebook www.carrieschultzjewelry.com and my new crush , www.lofttan.com for limitless. inspiration.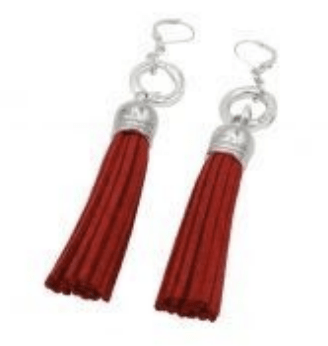 Have fun. Wear what you love! I am here if you need some help!
Do you need help adding some fun and unique acessories to your everyday life?
This is my passion!!
Don't hesitate to reach out to me here!