SIGN UP: MASTERclass – Dressing For Life Now
September 27, 2021

-

October 3, 2021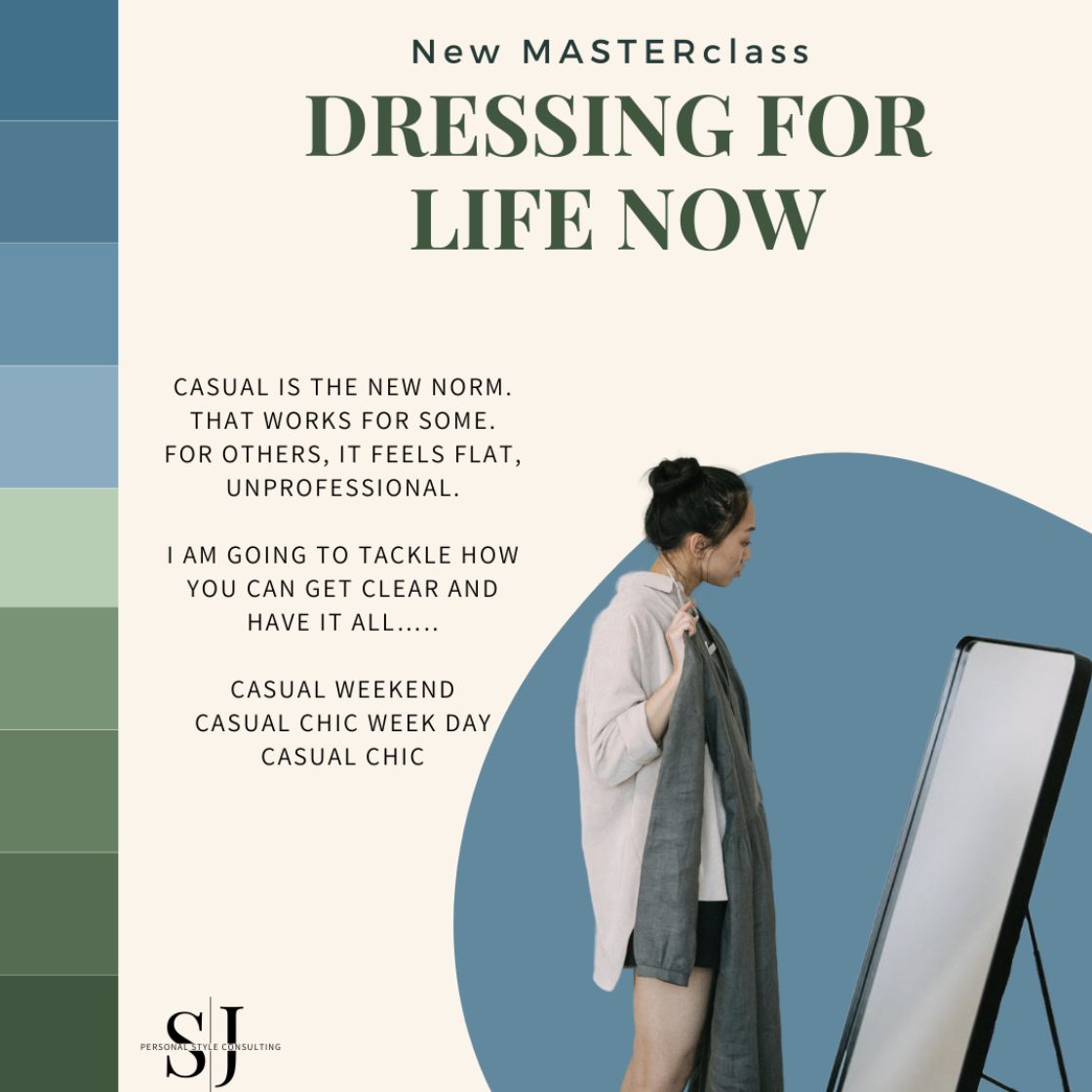 Thrilled to be offering this practical new look at how to dress for life as life has changed.
There is no need to rush out and buy a new wardrobe OR feel that what you have is tired, old, lacklustre.
There are easy ways to update, refresh and use what you have in new ways so you always feel relevant, confident and stylish.
I plan to use a lot of photos – what used to work. What can work now.
so you can easily see how to do this for yourself, your way.